Financial Aid for Degree Seeking Students
1. Tuition Relief
In acknowledgement of the financial burden faced by privately financed international students, Tokyo Kasei University has established a tuition relief system to help students continue the pursuit of their studies.
In accordance with University regulations, when an application is submitted and eligibility for relief is approved by the school, part of the tuition fee will be waived. In such cases tuition fees will generally be reduced by around 30%.
2. Scholarships
Watanabe Gakuen Scholarships
Scholarship Name
Value
Planned Number of Nominees
Matsui-Urabe Scholarship, Miki Scholarship,
Takahashi Scholarship
Lump sum of

58,000 JPY

8
Supporter's Association Scholarship
Lump sum of

120,000 JPY
Scholarship Name
Matsui-Urabe Scholarship, Miki Scholarship,
Takahashi Scholarship
Supporter's Association Scholarship
Value
Lump sum of 58,000 JPY
Lump sum of 120,000 JPY
Planned Number of Nominees
8

Students Clubs and Activities
The University features more than eighty officially recognized cultural groups, sports clubs, and common-interest associations. The chance to encounter and spend time working towards shared goals with like-minded peers in different faculties, departments, and years contributes greatly to student growth.
Selected Cultural Groups
• Tea Ceremony Club, Fine Arts Appreciation Society, Dyeing Club, Theater Club, Mandolin Club, Frauenchor (Women's Chorus), Sōgetsu-ryū Ikebana Club, Koto Club, Light Music Club, Brass Band Club, Literature Club, Children's Music Study Group, Film Appreciation Society, Manga Appreciation Society, Children's Culture Study Group, UNESCO Research Group, Youth Hostel Club, Nature Appreciation Society, Student Red Cross Service Corps, Photograhpy Club, Ikebukuro Children's Association, Taiko Drumming Circle, Kimono Dressing Club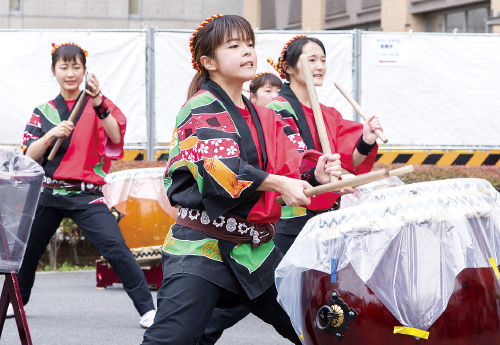 Selected Sports Clubs
• Basketball Club, Badminton Club, Competitive Dance Club, Volleyball Club, Wandervogel Club, Schneid Ski Club, Soft Tennis Club, Hard Tennis Club, Dance Club, Kendō Club, Table Tennis Club, Golf Club, Lacrosse Club, Cheerleading Club, Squash Club, Japanese Archery Club, Softball Club, Street Dance Circle, Hula Dance Club "Pua Lani"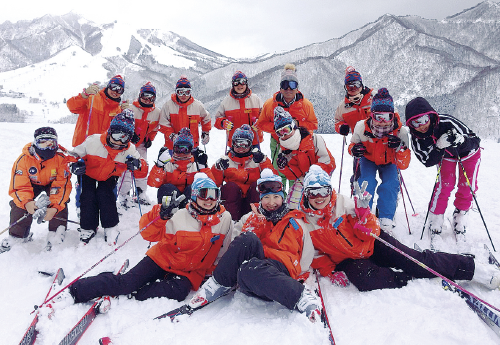 And many more!
Career Supports
Tokyo Kasei University and Tokyo Kasei University Junior College offer a wide variety of career support resources so that their students can achieve mental and financial independence as active women in society.

As globalization continues to transform Japanese society and employment patterns change, living a fulfilling life in an era when lifetimes can last a century necessarily entail our acceptance of diverse values as well as the ability to think responsibly and act independently. The Career Support Office and Academic Affairs Office promote career education in collaboration with each department and major based on the policies of each department.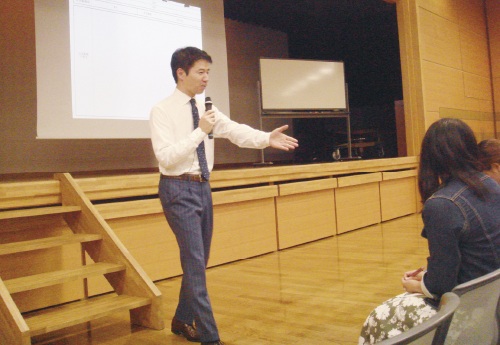 The Career Support Office at the Student Support Center and Academic Affairs Office at the Sayama Academic Affairs Section provide guidance and support with regard to career options for current students (including employment, transfers, graduate school, and overseas study). We also conduct activities in connection with helping our alumni find reemployment. For current students, selecting a future course is a crucial decision – one that will determine what they do after graduation, how they achieve self-realization in the course of our lives, and how they will make a difference as contributing members of society. We support students in a variety of ways in order that they will be able to enter occupations or pursue further education as befits their individual aptitudes and abilities. In terms of employment support, we offer a variety of services, including (1) recommendation and referral to recruiters, (2) counseling and interviews, and (3) issuance of letters of recommendation and character references, as well as (4) the provision of guidance for skills training and computers to use for information gathering and (5) arranging a variety of mock tests for professional examinations. The Employment Resources Corner is stocked with a range of materials including both information on corporate and professional employment as well as resources on transferring to other universities and graduate schools.
Campus Housing and Apartments
Sayama Campus Student Dormitory
• At Sayama Campus, student dormitory is provided on the third floor of the Seminar House. A total of 10 air-conditioned four-person units are available. Each student room is equipped with a desk and chair, loft bed, and storage space, so students do not need to supply their own furniture. Shared-use facilities include a common bathroom, laundry room, lavatory, and kitchenette.
• Morning and evening meals are served daily in the dining hall.
• Some of the regular events on our annual calendar include a welcome party, Tanabata festival, and Christmas party.

* As accommodation is limited, depending on enrolment status, some students may not be eligible for dormitory housing.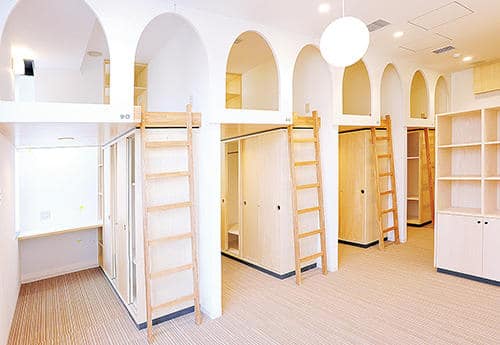 Library
The library has about 440,000 volumes, including a large selection of general and technical books pertaining to home economics and the humanities. All collections are available for faculty and student use.
In addition, there are many foreign books, as well as major scientific journals that are regularly updated. Faculty members and students can access numerous e-resources through the library homepage, including about 9,000 e-journals. The library offers various kinds of user support. Books can be located and checked out quickly by using the computer system. Please do not hesitate to ask librarians at the counter for advice. More details about Library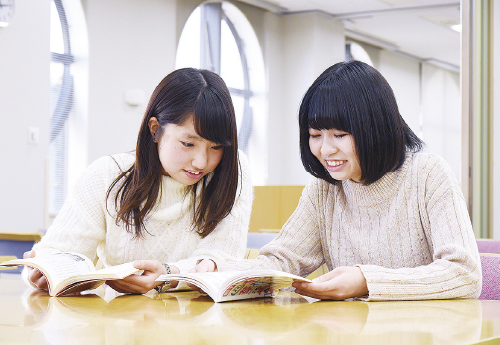 Health Service
The Clinic is equipped with a Nurse's office and Student Counselling Room to provide support for students' mental and physical health as well as for student life in general. Students are invited to use these resources as much as they wish to enhance their campus life. The Clinic is located on the first floor of Building No. 9. At the Clinic, medical professionals including physicians, nurses, dietitians, clinical psychologists, psychiatric social workers, and certified social workers are available to provide students enrolled at either the university or the junior college, staff, and faculty with health management support, health counselling, and other forms of consultation.